Palo Alto Attractions
California Must See Places
Dinah's Garden Hotel is conveniently located near the Stanford University campus and downtown Palo Alto, making us the perfect choice for exploring the most popular attractions, must-see places, and things to do in Palo Alto, California. Whether you are in town to catch a Stanford football game, bike Old La Honda Road, hike The Dish or hunt for bargains at Stanford Mall, the best of Palo Alto is just a stone's throw away.
Dinah's Garden Hotel Refresh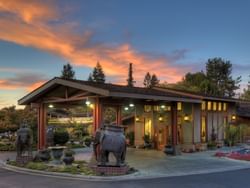 Step into Dinah's Garden Hotel and you will immediately sense this is not your typical chain hotel. In fact, there is no other hotel anywhere in Palo Alto, CA like us.
Shoreline Amphitheater - Mountain View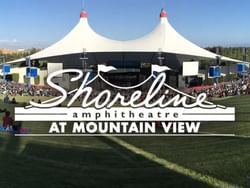 Enjoy Silicon Valley's best live concerts, festivals and celebrations at this award-winning, state-of-the-art concert facility. Shoreline also features unique craft booths, great food, cold beverages and friendly staff.
See details
Standford University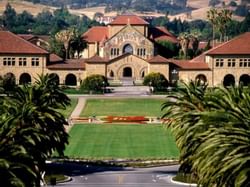 One of the world's leading teaching and research universities just minutes from the hotel. Home to the Stanford Cardinal, Cantor Arts Center and Rodin Sculpture Garden. You may also enjoy a hike at The Dish!
See details
Los Altos History Museum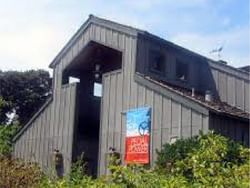 Los Altos History Museum celebrates the rich history of the region, including the transformation of the agricultural paradise once known as the "Valley of Heart's Delight" into high-tech Silicon Valley.
See details
Tech Museum of Innovation - San Jose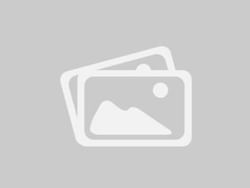 Bright, orange and buzzing with activity, the Tech Museum of Innovation inspires the creative inventor in all of us with interactive exhibits on laser technology, robotics, and space exploration. Highlights include a remote control Martin, an IMAX theater and the virtual training simulator used by the U.S. bobsled team.
See details
Winchester Mystery House - San Jose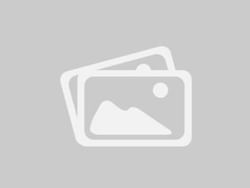 Built by heiress to the Winchester rifle fortune Sarah Winchester, this Victorian mansion was never fully completed due to a mystic's prediction that Sarah Winchester would live forever as long as she continued to expand the house. What's left is a possibly haunted architectural wonder filled with mazes, unexplained doorways and stairways leading to nowhere.
See details
Shoreline Lake Park - Mountain View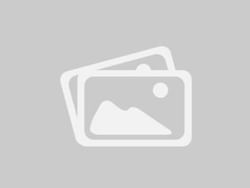 Hike, golf, sail, windsurf or fly a kite at this 750-acre wildlife and recreation park situated by the San Francisco Bay. In addition to an array of animals and interesting habitats, you can tour the historic Rengstorff House and its beautiful gardens.
See details
Great America - Santa Clara
Only 25 minutes outside Palo Alto, "Northern California's Most Thrilling Theme Park" is teeming with pulse pounding rides, live entertainment, plenty of kids rides and activities and more!
See details
Chase Center (San Francisco Warriors)
This indoor arena is home to the Golden State Warriors of the National Basketball Association and also the site of concerts and many other events.
See details
Oracle Park - San Francisco Giants
Cheer on Major League Baseball's San Francisco Giants at one of the most beautiful ballparks in sports.
See details
Fisherman's Wharf - San Francisco
No other destination showcases San Francisco's maritime heritage like Fisherman's Wharf. Head to this iconic San Francisco attraction to try a little Dungeness Crab, grab a bowl of clam chowder, or witness the amazing phenomena of the fog rolling in off San Francisco Bay.
See details
Union Square - San Francisco
This vibrant shopping, dining and nightlife district is known as the retail and cultural hub of San Francisco.
See details
Santa Cruz Beach Boardwalk
The Santa Cruz Beach Boardwalk is a classic seaside amusement park. The admission-free attraction features thrill rides like the famous Giant Dipper roller coaster, kiddie rides, games, shops, food, and year-round indoor activities. Admission is free. Ride tickets may be purchased per ride, per day, or per season. Free summer entertainment includes Free Friday Night Bands on the Beach
See details
Computer History Museum
Established in 1996, the computer history museum features fascinating exhibits on the history of computers and technology, new advances in computer technology, and the science behind computer chess and code breaking devices from World War II.
See details
Mountain Winery Saratoga
Once known as the Paul Masson Mountain Winery, Mountain Winery Saratoga is a beautiful mission-style chateau that hosts outdoor concerts, wine tastings, seasonal festivals, dinner shows, and more.
See details
Levi's Stadium - Santa Clara
Levi's® Stadium is the Home of the San Francisco 49ers and the premier sports and entertainment venue in the world. Enjoy big name artists, International Soccer or enjoy a behind the scenes stadium tour.
See details